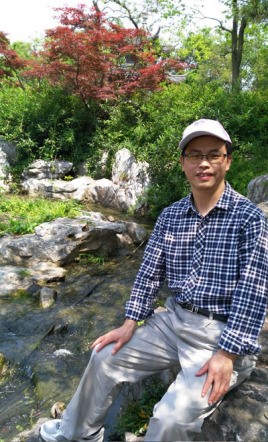 Prof. Quanxin Zhu

Hunan Normal University
Research Area:
Research on Theory and Application of Markov Process, Stability and Control of Stochastic Systems
Brief introduction of your research experience:
Zhu Quanxin, a Ph.D. and a specially-appointed professor of Xiaoxiang Schoalr Program, a doctoral supervisor of Hunan Normal Univeristy, is a specially-appointed professor of Furong Scholar Program of Hunan Province, a senior visiting scholar of German Humboldt Fund, Deputy Director of the Key Laboratory of Computing and Random Mathematics of the Ministry of Education, and a senior member of IEEE.
His main research interests include Markov process, stability and control of stochastic systems. Prof. Zhu have made a series of important academic achievements, and solved several open problems raised in international publications such as SIAM J. Control Optim. He has published 150 papers on SCI-indexed journals including Automatica, IEEE Transactions on Automatic Control, and his papers have been cited more than 3000 times. His paper published in "Nonlinear Anal.: RWA" was rated as one of the 25 most popular articles in the Science Direct database in 2012.
He was rated as the Global Highly Cited Scientist from 2018 to 2020, has won the second prize of 2018 National Higher Education Teaching Achievement Award, the 2016 "High School Natural Science Award" of Jiangsu Province. He was listed in the Elsevier China Highly Cited Scholars List from 2014 to 2019 for six consecutive years, and won the first prize of Outstanding Education Achievement Award of Jiangsu Province in 2017. He was elected to the High-end Innovation Talent Program of Hunan in 2019, the"Six Peak Talents Program"of Jiangsu Province in 2017. In 2016, he was rated the discipline development leader of the "Blue Project" Young Sceintists Program of Jiangsu, and a Young Expert with Outstanding Contirbution by the government of Nanjing in 2015. In 2014, he won the 4th Mathematics Achievement Award of Jiangsu; in 2011, his paper was listed in the "Top 100 Papers with Global Impacts in China", and in 2008, he won the second prize of the"Youth Science and Technology Award" granted by the Operational Research Society of China.
He has chaired two international research projects, four funded by the Natinal Natural Science Fund, eight funded by provincial governments, and participated in one key research project funded by the National Natural Science Fund as the second person in charge. He is a standing committee member of the Engineering Probability and Statistics Society of China, a member of the the System and Control Mathematics Committee of Chinese Industyr and Applied Mathematics Society, a life-long member of the Chinese Industry and Applied Mathematics Society, a member of the Chinese Mathematics Society and Chinese Automation Society, Chinese TCCT Control Conference, Chinese TCCT Random System and Control Society. He is also a guest editor-in-chief or guest editor of eight international journals and special issues of four international journals.
Speech Title:
Recent Advances and Related Topics on the Stability of Stochastic Nonlinear Systems